Why Is Bookstore Franchising A Smart Investment For Book Lovers?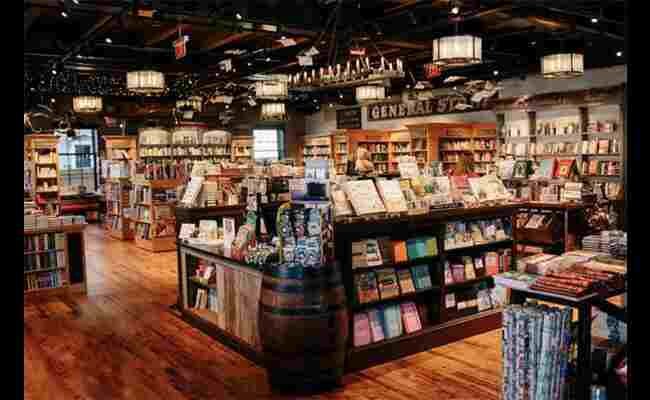 Why Is Bookstore Franchising A Smart Investment For Book Lovers? is our today's topic. The allure of books resonates with bibliophiles and book enthusiasts alike. The scent of freshly printed pages, the crisp sound of turning leaves, and the profound knowledge between covers make bookstores the ideal sanctuary for any book lover. But have you ever considered turning your love for literature into a business venture?
This might be the perfect time to consider bookstore franchising from options like Dymocks Franchising Opportunities to benefit from the venture. This article delves into why investing in a bookstore franchise can be a smart move for anyone with a passion for books.
Why Is Bookstore Franchising A Smart Investment For Book Lovers?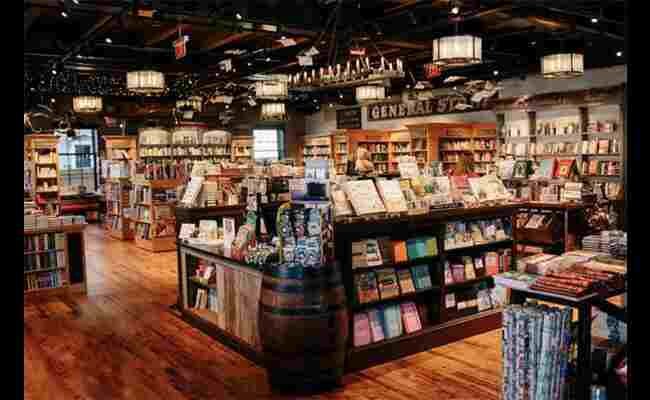 The Age Of Literary Renaissance
Contrary to popular belief, bookstores are not a dying breed. Recent trends suggest a global literary renaissance, with more people rediscovering the joys of reading physical books over digital alternatives. The tactile experience of holding a book, flipping its pages, and absorbing its content is something that e-readers and tablets cannot replicate.
Furthermore, the emergence of niche and independent bookstores and the resurgence of the popularity of book clubs have rekindled people's interest in the print medium. In this digital age, where you are constantly bombarded with information, books are a haven of solace and peace for many. Thus, investing in a bookstore franchise can be a promising and fulfilling endeavour.
Community Impact And Personal Fulfillment
One of the most rewarding aspects of owning a bookstore franchise is the positive impact you can have on your community. Bookstores are often considered cultural hubs, providing a space for people to connect, learn, and grow.
You contribute to your community's intellectual and cultural enrichment by opting for a bookstore franchise. You will have the opportunity to host events such as book signings, author talks, and book club meetings, fostering a sense of togetherness and camaraderie among your patrons.
Moreover, the personal fulfilment of being surrounded by books and fellow book lovers cannot be overstated. You will be immersed in a world of knowledge and imagination, where every day brings discoveries and opportunities for growth. Running a bookstore allows you to combine your passion for literature with the satisfaction of being a business owner, creating a perfect harmony of purpose and pleasure.
Future-Proof Investment
As technology continues to advance, so does the relevance of physical books. People increasingly seek tangible experiences, and the demand for print books is unlikely to fade. A bookstore franchise offers a stable and reliable investment that is not as susceptible to the whims of the digital age. Moreover, with the support and resources of a well-established brand like Dymocks, you will be well-equipped to navigate future challenges and adapt to changing market trends.
The Dymocks Difference
Dymocks Franchising Opportunities provide a unique platform for anyone looking to turn their love for books into a business. As an established and reputable brand with over 140 years of experience, Dymocks has a strong presence in the market and a loyal customer base. This sets it apart from other franchises and makes it an attractive prospect for investors.
When investing in a Dymocks franchise, you are not just buying a business but becoming part of a community. With extensive support and training systems, it ensures you have all the tools you need to succeed. Additionally, their well-curated selection of books and strong relationships with publishers allow you to offer a wide variety of literature to cater to the diverse tastes of your customers.
Final Thoughts
In conclusion, investing in a bookstore franchise is an intelligent decision for book lovers. So, if you are a book enthusiast looking to turn your love for reading into a thriving business, a bookstore franchise could be the perfect opportunity. The world of books awaits you; are you ready to turn the page and begin this exciting new chapter? Hope you enjoy reading our article Why Is Bookstore Franchising A Smart Investment For Book Lovers?