From Vinyasa To Restorative: Exploring The Diversity Of Yoga Classes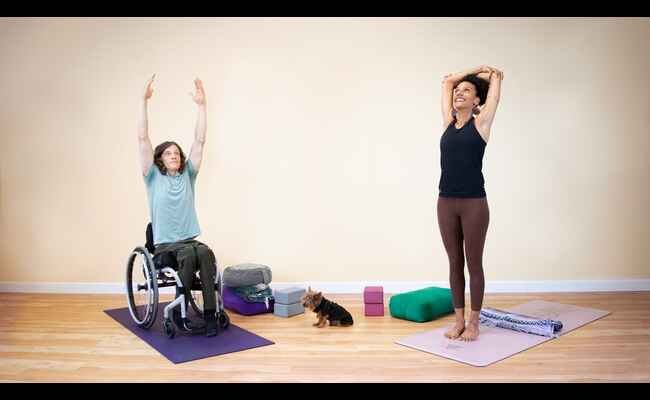 From Vinyasa To Restorative: Exploring The Diversity Of Yoga Classes is our today's topic. Yoga is an ancient practice that has developed to encompass various styles and classes. From dynamic, flowing sequences to gentle, restorative postures, a yoga class suits every mood and need. This article will explore the diversity of yoga classes, from Vinyasa to Restorative, and how each style can benefit your mind and body. If you're searching for an online yoga class that suits your unique needs, like Yoga Holmes, read on to learn more.
From Vinyasa To Restorative: Exploring The Diversity Of Yoga Classes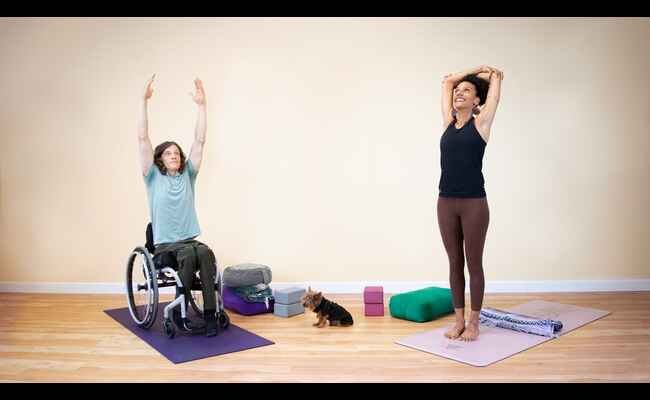 Vinyasa Yoga: Flow and Strength
Vinyasa Yoga is a dynamic style of meditation that connects breath with movement in a flowing sequence. This style is known for its physically challenging postures and sequences, building strength and flexibility while increasing cardiovascular fitness. In Vinyasa classes, you can expect to move through a series of poses that flow together, such as Sun Salutations, Downward-Facing Dog, and Warrior sequences.
Hatha Yoga: Balance and Alignment
This traditional style of yoga focuses on balance, alignment, and breath. This style is known for its slower pace and emphasis on holding poses for longer periods. Hatha classes often include a variety of standing, seated, and supine postures, as well as breathing exercises and meditation. Embracing the foundational elements of meditation, this yogic practice offers an opportunity to cultivate mindfulness, improve flexibility, and enhance overall well-being in a peaceful and nurturing environment.
Also Read: What To Look For When Buying Medical Scrubs In Australia
Restorative Yoga: Relaxation and Healing
This is a gentle, relaxing style of holistic exercise that focuses on rest and rejuvenation. In Restorative classes, you can expect to use props like blankets, bolsters, and blocks to support your body in restful postures for extended periods. This style is ideal for those looking to de-stress, recover from injury or illness, or slow down and find a sense of calm.
Yin Yoga: Deep Stretching and Meditation
Yin Yoga emphasises slow and intentional stretching postures coupled with meditative techniques. In a Yin class, practitioners are encouraged to hold poses for extended periods, leading to deep muscle relaxation and mental tranquillity. The style is known for its effectiveness in increasing flexibility, reducing tension, and promoting a peaceful and centred state of being. This holistic exercise is an excellent choice for those looking for a more contemplative and reflective approach to mind-body discipline.
Kundalini Yoga: Energy and Awareness
This spiritual style of mind-body discipline focuses on energy and awareness. In Kundalini classes, you can expect to practise a series of dynamic movements, breathing exercises, and meditations designed to awaken and activate the body's energy centres. This style is ideal for those exploring yoga's spiritual and energetic aspects.
Also Read: Whisky Cocktails: Classic Recipes And Modern Twists For Every Occasion
Bikram Yoga: Heat and Detoxification
This holistic exercise in a heated room is also commonly called hot yogic practice. The practice involves performing a sequence of 26 postures and two breathing exercises in a room heated to 105°F (40°C) with a humidity level of 40%. The heated environment is believed to have detoxifying effects on the body, while the postures are designed to increase flexibility and improve cardiovascular fitness. It is a popular style of meditation due to its unique benefits and challenging nature.
Conclusion
As you have seen, a yoga class suits every mood, need, and experience level. So if you're seeking a lively, fluid routine like Vinyasa or a calming, rejuvenating approach like Restorative, there's a form of mind-body discipline suited to help you accomplish your objectives. With Yoga Holmes, for example, you can access diverse online classes led by skilled instructors who can support your journey in this practice. Regardless of being a beginner or an experienced practitioner, there's always a class to inspire and encourage you. Why not delve into a new style today and uncover the countless benefits of this ancient, time-honoured tradition? Hope you enjoy reading our article From Vinyasa To Restorative: Exploring The Diversity Of Yoga Classes.