A Lasting Impression: Memorable Closing Gifts for Your Real Estate Clients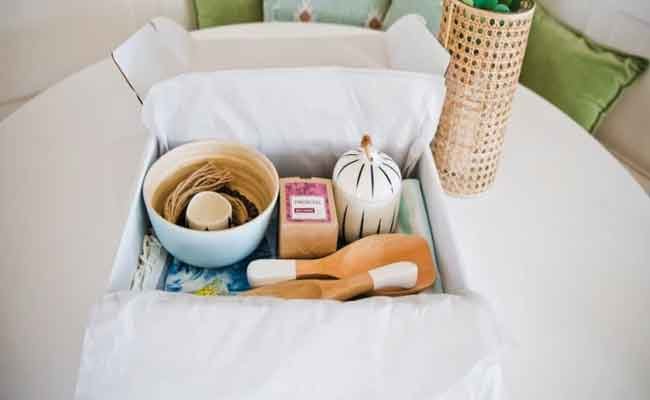 A Lasting Impression: Memorable Closing Gifts for Your Real Estate Clients
As a real estate agent, leaving a lasting impression on your clients is essential. Giving them a thoughtful and memorable closing gift is a powerful way to do that. The perfect item shows your appreciation for their business and serves as a reminder of your successful partnership and the great experience they had working with you.
However, choosing the right realtors closing gifts is paramount if you want the act to leave a positive impression on your clients. Moreover, making the item functional instead of just a showpiece will ensure the recipients find it useful.
Here are some popular, memorable closing gift ideas for your real estate clients:
Personalized Address Stamp
Your clients can use this thoughtful and practical gift for years. It will make sending mail easier, besides adding a nice touch to their new home. You can get creative with the design and include their new address, family name, or even a small image of their new house.
Customized Home Decor
Another thoughtful gift idea is customized home decor. Whether a personalized doormat, wall art, or a customized welcome sign, your clients will appreciate the extra touch you put into making their new house feel like a home. In the design, you can include their family name, address, or even a particular date, like their move-in day.
Home Warranty
A home warranty is a practical gift that your clients will appreciate, and it assures them that their new home is protected in case any unexpected repairs are needed. Typically, it can cover major appliances, HVAC systems, and more, depending on your chosen plan.
It can be a unique and memorable way to show appreciation for clients and strengthen the relationship between the realtor and the client.
Smart Home Devices
Smart home devices are becoming increasingly popular, making a great closing gift for your tech-savvy clients. Several devices, whether a smart speaker, thermostat, or security system, can make a new home more efficient, convenient, and secure. They can even remotely control things like lights, locks, and cameras.
Custom Wine Basket and gift card
You can tailor a wine basket to the client's taste with high-quality wines and accompanying gourmet snacks. It can also be a personalized gift once you include a note or card to express your appreciation for their business.
Similarly, a gift card to local stores is a thoughtful gesture, allowing the client to explore the community and support local businesses. This can be especially meaningful for folks new to the area, as it can help them feel more connected to the community.
How a Professional Photographer Can Help
Besides investing in excellent realtors closing gifts, hiring a reliable real estate photography agency can be a game changer for generating more sales in the industry. High-quality photos of properties can attract more potential buyers and help to showcase the property's best features. So, when choosing a photography agency, look for experience, expertise, and a strong portfolio of previous work.
Also, ensure the agency uses high-quality equipment and editing techniques to produce exceptional images that accurately represent the property. Some also offer virtual tour services, which you can upload on popular property platforms to attract more buyers.
Therefore, with the right photography agency, you can create a strong visual presence in the market and increase your chances of closing more deals.