The Intersection of Gothic Fashion and Culture: From Cobblestone Streets to Silver Screens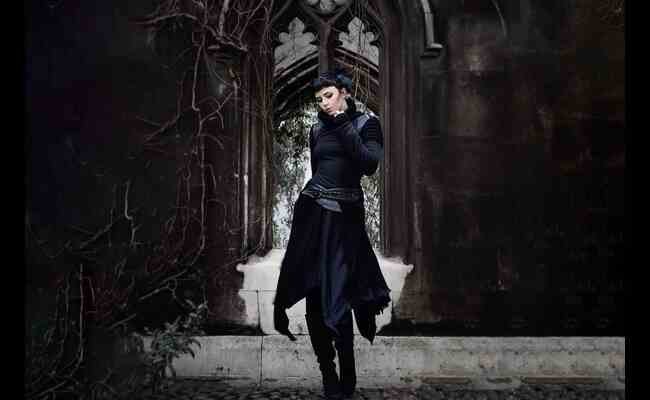 The Intersection of Gothic Fashion and Culture: From Cobblestone Streets to Silver Screens is our today's topic. Gothic fashion, with its dark allure and theatrical flair, has never been a mere style statement. Deeply embedded in history, literature, film, and more, it forms a rich tapestry that intertwines with various cultural expressions. Come, step into the shadowy corridors of this fascinating world, and discover how gothic fashion weaves its dark magic across cultures.
The Intersection of Gothic Fashion and Culture 2023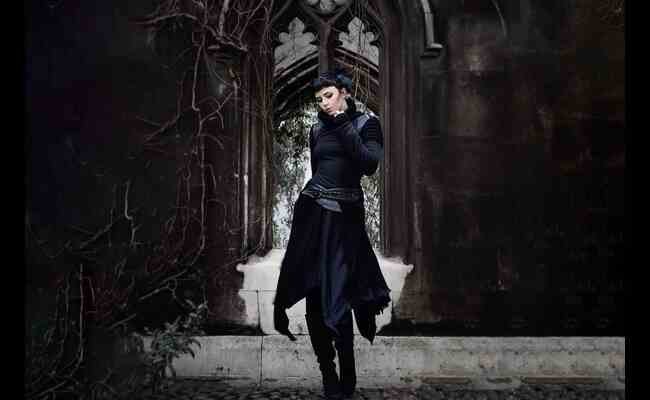 1. Literary Ties: A Melancholic Romance
Gothic literature, born in the gloomy castles of 18th-century Europe, has had a direct influence on gothic fashion.
Mary Shelley's "Frankenstein" & Bram Stoker's "Dracula": These iconic novels presented characters draped in flowing cloaks and Victorian attire, creating a visual representation of the gothic persona. This influence would be donned by gothic enthusiasts, emphasizing high collars, lace, and corsets.
Edgar Allan Poe: His macabre tales with a dash of romanticism influenced the gothic subculture to embrace elements like raven motifs, deep reds reminiscent of wine (or blood), and an overall melancholic elegance.
2. Cinematic Shadows: Fashion in Film Noir
Gothic outfits found a new dimension with cinema, especially in the Film Noir and horror genres.
Tim Burton's Gothic World: Films like "Edward Scissorhands" and "Corpse Bride" showcase gothic fashion at its pinnacle. Johnny Depp's pale, scarred protagonist in patchwork clothing, or the skeletal bride in her tattered wedding gown, became emblematic figures of gothic style.
Horror Classics: Movies such as "The Crow" and "The Craft" presented gothic fashion as both a symbol of rebellion and a badge of outsider pride. Their influence was immediate, leading to spikes in black leather, face paint, and silver jewelry sales.
3. Music: The Heartbeat of Gothic Culture
The emergence of goth rock and post-punk in the late 70s and early 80s was a pivotal moment for gothic fashion.
Bands like Bauhaus, Siouxsie and the Banshees, and The Cure: Their dark, introspective lyrics were complemented by their distinctive style, featuring teased hair, heavy eyeliner, and an abundance of black.
Music Festivals: Events such as the Wave-Gotik-Treffen in Germany became not just a music festival, but a massive gothic fashion show, showcasing everything from Victorian goth to cybergoth.
4. Art & Architecture: Structural Inspirations
The gothic subculture has consistently drawn inspiration from gothic architecture and art.
Cathedrals and Castles: The pointed arches, ribbed vaults, and intricate tracery of gothic cathedrals mirror in the patterns, cuts, and designs of gothic fashion.
Renaissance Art: While not gothic per se, the dark undertones, religious symbolism, and dramatic scenes in many Renaissance artworks resonate with the gothic aesthetic.
5. Societal and Cultural Perceptions: The Outsider's Embrace
Gothic fashion, being a departure from societal norms, has always been viewed with a mixture of intrigue and apprehension.
Rebellion against Conformity: Goth fashion, with its dark palette and unconventional designs, challenges the pastel and minimalist mainstream aesthetics. It's a visual declaration of individuality.
Misunderstandings: Due to its association with darkness and mortality, many view gothic fashion as morbid or linked to negative subcultures. However, for most goths, it's a celebration of beauty in the unconventional and a profound appreciation for history and art.
Mainstream Acceptance: Over time, elements of gothic fashion have been adopted by mainstream culture. Popular figures like Billie Eilish, with her oversized silhouettes, dark colors, and chain accessories, mirror aspects of gothic fashion.
Conclusion
Gothic fashion, with its roots deep within a myriad of cultural expressions, stands as a testament to the power of clothing as a form of art and self-expression. It's more than just a wardrobe choice—it's a dance of shadows and stories, of histories and mysteries. And while it may always remain on the fringes of mainstream culture, its impact is undeniable, reminding us that beauty can be found in the most unexpected places.